Ghoulish greetings, Halloween fiends! 
Well, tonight is a big night. We play our second show at Universal Bar and Grill in North Hollywood at 11:00 pm! If you are in Los Angeles, come party with us at 11:00 pm. 
We had a busy night last night, between practicing for the show tonight, trying to use the new moon power to figure out Wizard's magick issue and keeping up with my #30nightsofhorror movie viewing. The first movie I watched, which is one of my all-time favorites, is Hellraiser! No matter how many times I see this, the Cenobites still creep me out. 
I always enjoy seeing Star Trek actors in other roles, and if you are a Deep Space Nine fan you will notice that Andrew Robinson , aka mischievous Cardassian Elim Garak, plays the unfortunate Larry Cotton. If you haven't watched Star Trek Deep Space Nine and you like Trek, go do that now! It's on Netflix and Amazon Prime, I believe. I'll wait.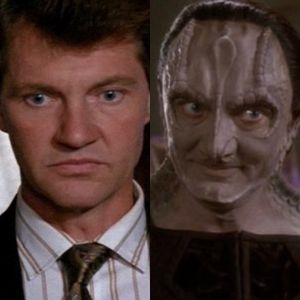 Okay, did you get through all 7 seasons? Good, welcome back. On to the other movie I watched last night- The Babysitter!! I loved this movie so much. It was campy, the acting was good, and the little kid in it was relatable. This film was released on Netflix a week ago and it was fun to find another new one that I enjoyed so much.
Can we talk about how gorgeous and mesmerizing Samara Weaving is? She captured the "dream girl" perfectly. Judah Lewis as Cole was sympathetic and endearing, and it was fun to see him evolve throughout the movie. He kind of reminded me of a young River Phoenix. I won't be posting spoilers for this one because I really think everyone should check it out. I know that makes for a crappy review, but damn it Jim, I'm a musician, not a movie reviewer!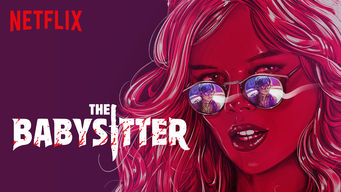 I'm so excited about our next three shows. We are playing a two hour set on Halloween (eek!) so we are trying to get our new songs ready for public consumption. We have so much fun stuff going on! It's busy being a modern working witch.
Love you guys! I can't tell you how much your support inspires us. 
Stay spooky,
Nancy