Good mourning, my ghoulish fiends! Last night's film selection was a real treat on so many levels. I watched Cult of Chucky! I will warn you, there are spoilers ahead, so proceed with caution.
While I enjoyed Curse of Chucky quite a bit, I think I loved Cult of Chucky even more! What's better than one Chucky? Four! Three dolls and one possessed Human. I didn't have many warm and fuzzy feelings about any of the staff or residents of the mental institution that our friend Nica was housed in, so I was rooting for our little friends throughout the movie. Is there anything cuter than seeing those little sneakers sneak up on someone before their demise?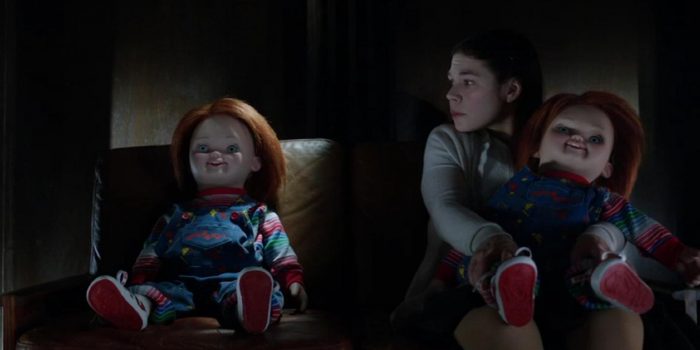 I do have to say that I am a little disappointed about one thing. As I was doing my research for this blog post (as serious journalists like myself do), I discovered that the Netflix version is missing some unrated footage and a post-credits scene! I will have to buy the Blue-ray or DVD to see what that is. There were a couple of pretty brutal death scenes in this film (it's fine cinema, so I will refer to it as a "film," as opposed to a mere "movie). I can't imagine what they left off of the Netflix version. Is it boobs? Extreme violence? If the scene features Jennifer Tilly in any way I am buying it immediately. She was glamorous and fantastic in this film, just as she always is.
I was also extremely impressed with Nica (Fiona Dourif) in this film. When Chucky took over her body, the change in her was incredible! Her facial expressions were on point and I thought she really captured the essence of Charles Lee Ray. I definitely prefer possessed, Chuck-ified Nica to sad, confused Nica. When she drove off into the sunset with Tiffany and little Tiffany, it was the happy ending I was hoping for. Just look at these fabulous ladies!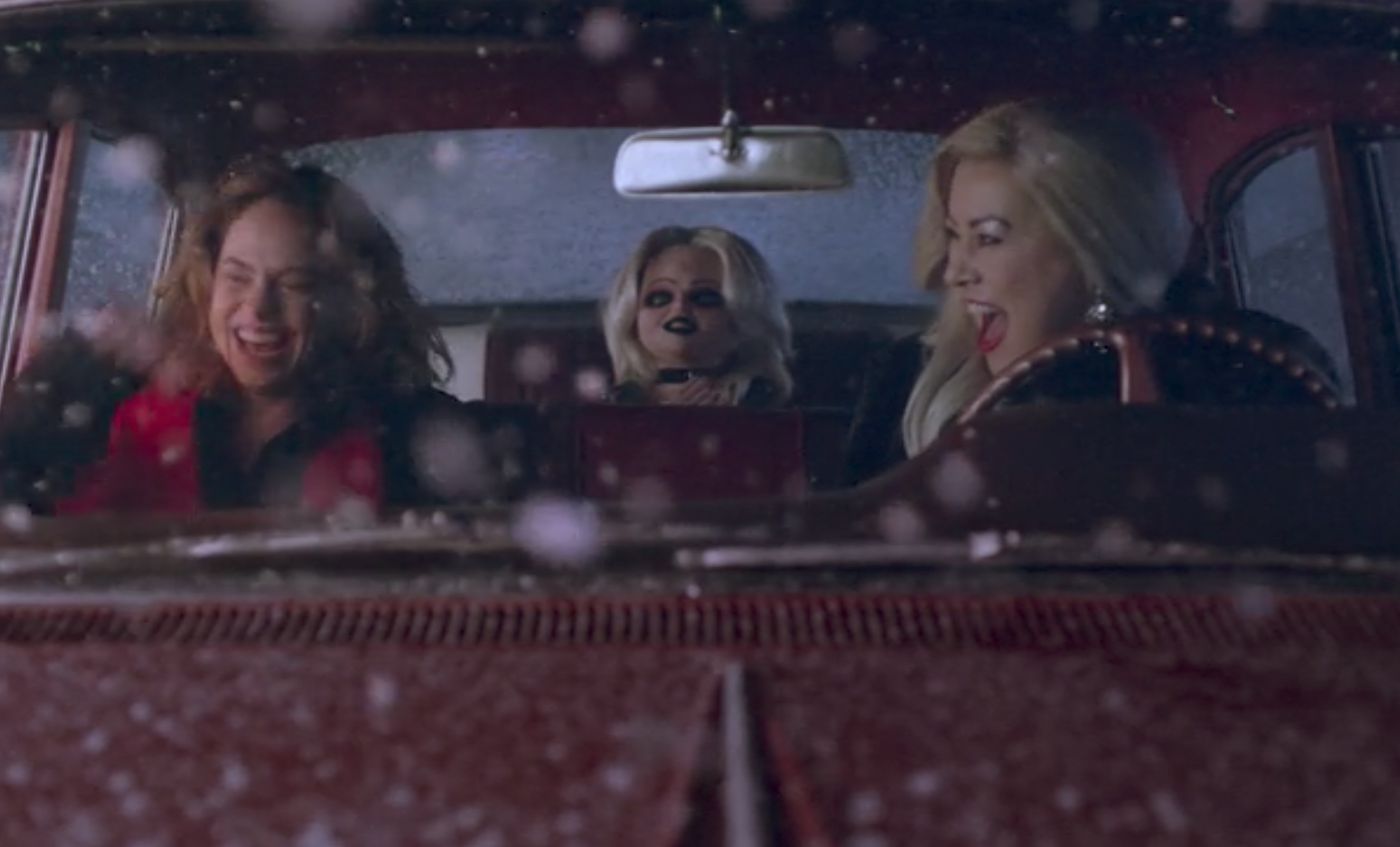 I know that I will be watching this one again, so I will probably just go ahead and purchase it. I am a huge fan of Jennifer Tilly, but Fiona Dourif was fantastic too, just as she was in the Curse of Chucky. I may just have to watch that one again now...
Until next time, stay spooky!
Nancy